The EASM Festival of Sport Management Research and Practice consists of nine thematic events in total, running from May to November 2021.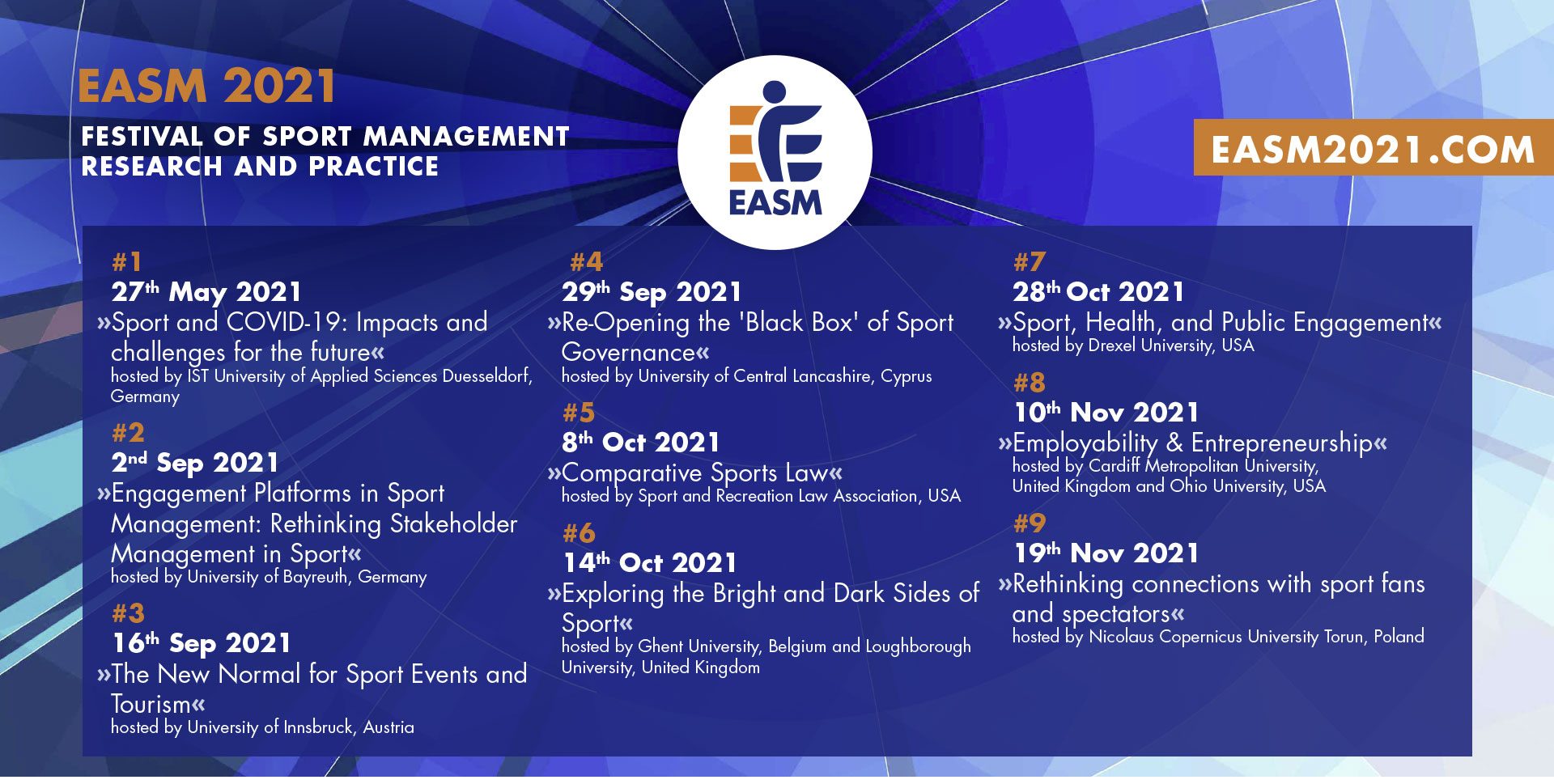 Next Event #2, 2nd September 2021
"Engagement Platforms in Sport Management: Rethinking Stakeholder Management in Sport"
Registration for the second event has now re-opened  and will give you access to all of the eight remaining events in the festival series.  Please note that you will only be able to attend the event if you previously registered via conftool. It is essential that you use the same email address to access the event that you have used for registration.
In order to join the virtual event please go to https://festival-easm.web.indrina.com/sign-in
Alternatively you can also follow the Event via the MyEASM mobile app on your phone
The detailed programme for the day will be announced shortly