The EASM Festival of Sport Management Research and Practice consists of eight thematic events in total, running from May to November 2021.
Event #9 19th November 2021
"Rethinking Connections with Sport Fans and Spectators"
In order to join the virtual event please use the following Link
Alternatively you can follow the event via the MyEASM mobile app on your phone. We recommend accessing the event via the web app using a google chrome browser.
Kindly note that registration for the Festival is required in order to access the event. Registration for the event will close on Thursday, 18th November.
The programme for the Event on the 19th November is as follows: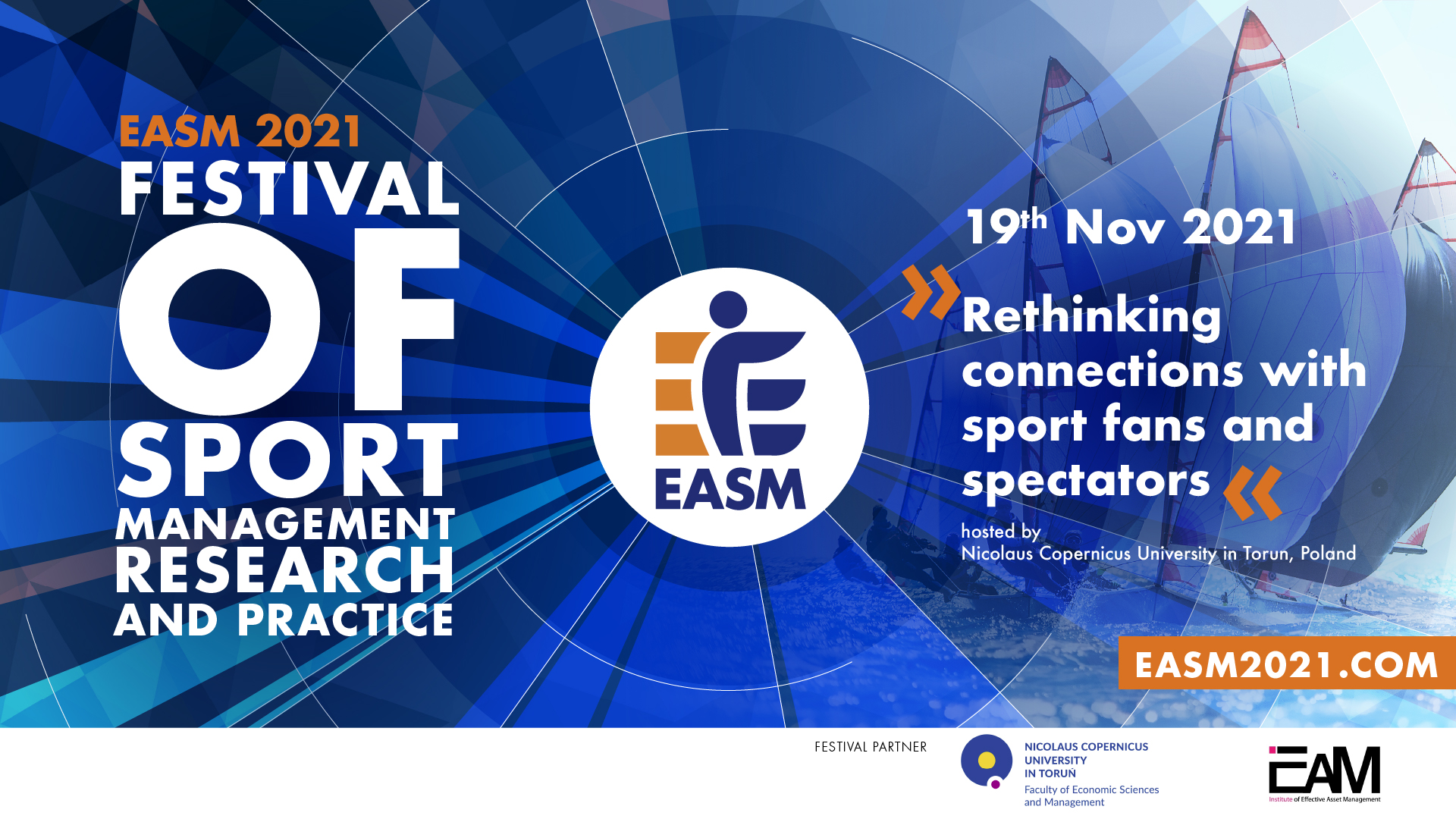 For more detailed information on speakers, abstracts, attendees, and partners please visit the EASM 2021 Festival Event Plattform